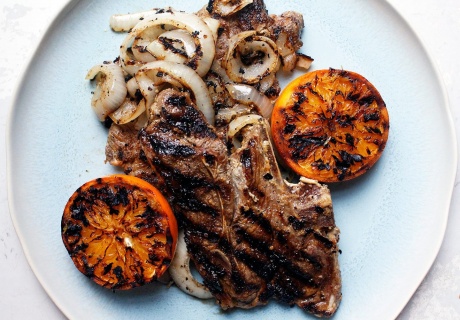 Curried Grilled Lamb Chops
A great idea for serving lamb bbq chops with a little bit of zing!
Recipe
Ingredients
1 tsp olive oil
1 tbsp Indian-style curry paste
salt and pepper to season
Your favourite fresh salad, or grilled/sautéed veg, to serve
Method
Preheat the BBQ grill to medium high.
Rub oil and curry paste all over the chops and season with salt and pepper, to taste.
Place the chops on the grill and cook for 4-5 minutes on each side, or until cooked through to your liking.
Set aside to rest before serving with you favourite side salad or vegetables.